Victor Chukudi Eka (Sir)
An alumnus of King's College, Lagos, Nigeria. Sir Eka is a graduate of University of Ibadan and Lagos, where he did his graduate and post graduate studies.
 He acquired considerable Business/Management trainings at the Centre for Management Development (CMD) Lagos, Nigeria, Institute Superiour des Sciences Economiques et Commerciales (I.S.S.E.C) Cergy-Pontoise and the European Institute of Management (I.N.S.E.A.D) Fontainblue, both in France. He also attended numerous courses in Nigeria.
 Sir Eka work experience span through both public and private organizations. He has worked as a Customs Officer, Lecturer, Administrative Officer, Management Development Officer, Trainer and Consultant. He was at different times General Manager, Weide & Co. (The Grundig People); Director, Capital Oil Plc; Chairman, Royal Mail Ltd; Nigerian Representative of Crypto A.G of Switzerland, and Director in both  Communications Associates of Nigeria (COMSAC)  and Diamond Securities Ltd. He was also the Managing Director of Global Touch West Africa Ltd.
 He is currently the Chairman of Mainspring Ventures Ltd, Chairman, Electro-Wave Ltd & Ozafe Nig Ltd.
Sir Eka is a member of the Lagos Chamber of Commerce & Industry, Nigerian Institute of Management, Nigeria Institute of Management Consultants and a Fellow of the prestigious LEAD Institute Of New York (LEAD – Leadership in Environment and Development).
On the Social Level, Sir Eka is a Life Member of Ikoyi Club 1938, Past Chairman of Ogudu G.R.A Residents Association (OGRA) and a Trustee of OGRA. He is a Knight of St Christopher (Anglican Communion).
 He has been married for 45 years and is blessed with Children and grandchildren. He is widely travelled and has been to over 40 Countries of the World.
He speaks English, French, Yoruba, Oza (Edo) and Igbo.
He is from Ika South Local Government Area of Delta State, Nigeria
Prof. Wendy L. Kliewer
Prof. Kliewer is Associate Coordinator, Humphrey Fellowship Program in Virginia Commonwealth University and former Chair of the Department of Psychology in VCU. Prof. Kliewer received her PhD in Social Ecology from the University of California, Irvine in 1989, where she worked with environmental, developmental, health, and clinical psychologists, and was funded on an NIMH training grant focused on "Environmental demands, development, and health," foreshadowing her current work. Her doctoral education was complemented by postdoctoral training in Prevention Science at Arizona State University in Tempe prior to arriving at VCU in 1992.
Her research centers on the broad theme of risk and resilience, with much of her work specifically examining substance use in early, middle, or late adolescence as an outcome. Prof. Kliewer is interested in the effects of cumulative risk – the piling up of sociodemographic, psychosocial, and environmental stressors – and adjustment across a broad array of domains including academic, cognitive, emotional, behavioral, and physiological functioning. Currently Prof. Kliewer co-lead three projects:  Project CARE – a study of risk and resilience in South African youth (located in Durban, South Africa); Project HEART – Health and Resilience in Teens – focused on low-income African American adolescents and their mothers in Richmond; and the Myanmar Youth Health Study – a study of risk and protective factors for teen substance use in Myanmar.  Among protective factors, Prof. Kliewer has particular interest in the role of the family in mitigating risk. She is committed to interdisciplinary, cross-cultural research, as well as to training the next generation of scholars to continue to do research that matters.
www.psychology.vcu.edu/people/faculty/kliewer.htmlhttp://www.preventionresearchlab.vcu.edu/
Prof. Peters, Roger H.
Roger H. Peters, Ph.D. is a Professor in the Department of Mental Health Law and Policy at the Louis de la Parte Florida Mental Health Institute (FMHI), University of South Florida, where he has been a faculty member since 1986.  Dr. Peters served as Chair of the department from 2004-2011 and as Associate Chair from 2002-2004.  Dr. Peters holds a joint appointment in USF's College of Public Health, Department of Community and Family Health.  He received his Ph.D. in clinical psychology from the Florida State University, following completion of a pre-doctoral internship at the University of North Carolina, School of Medicine. He has been a licensed Psychologist in Florida since 1988.  Dr. Peters has served as Principal Investigator and Director for numerous grant projects, including a NIDA P30 Research Core Center award to establish the USF Center on Co-Occurring Disorders, Justice, and Multidisciplinary Research (CJM Center). He also served as PI on the SAMHSA-funded Suncoast Practice and Research Collaborative (SPARC) project. Dr. Peters served from 1995-2004 as the lead consultant to the National GAINS Center for People with Co-occurring Disorders in the Justice System.
Dr. Peters has pursued research, consultation, and training initiatives involving substance abuse treatment within the criminal justice system. He has published frequently in major journals, served on federal expert panels, grant and document reviews, national advisory boards and committees, and has served as a consultant to numerous federal and state agencies. Research, consultation, and training have been conducted within the context of jail, prison, courts, community corrections, and juvenile justice settings. Clinical activities have included forensic assessment; supervision of postdoctoral fellows, pre-doctoral interns, and graduate students; and outpatient treatment of sex offenders and substance abusers.
Dr. Peters served for four years on the Board of Directors of the National Association of Drug Court Professionals and for eight years on the Treatment-Based Drug Court Steering Committee for the Supreme Court of Florida. He currently serves on the Florida Supreme Court's Task Force for Mental Health and Substance Abuse Issues in the Courts, and is a faculty member of the National Judicial College. Dr. Peters is a member of the editorial boards for the Drug Court Review, the Journal of Dual Diagnosis, and the Psychiatric Rehabilitation Journal. Dr. Peters served as Chair and Co-Editor of the SAMHSA/CSAT Treatment Improvement Protocol (TIP) #44 on "Substance Abuse Treatment for Adults in the Criminal Justice System". He is also the lead author of the monograph "Screening and Assessment of Co-Occurring Disorders in the Justice System" (3rd edition) which was published by SAMHSA in 2016. Dr. Peters recently co-authored the "Drug Court Treatment Resource Guide", published by American University and the Bureau of Justice Assistance.  He recently co-authored the "Drug Court Treatment Resource Guide", published by American University and the Bureau of Justice Assistance. In 2007, Dr. Peters provided testimony to the U.S. House Judiciary Committee on the Second Chance Act legislation. Dr. Peters received a Fulbright Specialist Grant and served in Ghana (West Africa) in June 2015 as a Fulbright Scholar with the University of Cape Coast, College of Health and Allied Sciences, Department of Mental Health. He was recently appointed by the Global Centre for Certification and Education of Addiction Professionals (GCCE) to coordinate implementation of the Universal Treatment Curriculum (UTC) within North American universities. And he is also the Vice President, International Consortium of University for Drug Demand Reduction (ICUDDR) 
Dr. Peters has many publications to his credit. His research interests are in:
Co-occurring mental and substance use disorders in the justice system
Screening, assessment, and treatment of substance use disorders in the justice system
Relapse prevention approaches and cognitive-behavioral approaches with offenders
Evaluation of addiction and co-occurring disorders treatment efficacy in drug courts, jails, prisons, community corrections, and other criminal justice settings 
Alternative judicial case processing approaches, including drug courts, mental health courts, and specialized dockets for co-occurring disorders
Implementation of evidence-based practices within community-based substance abuse treatment settings and within the justice system
 More
http://intra.cbcs.usf.edu/PersonTracker/common/cfm/Unsecured/mhlp/bio.cfm?ID=764
Mr. Tope Smart
Mr. Smart is an Insurance graduate and an award winner from the University of Lagos (1987). He is also an Associate of the Chartered Insurance Institute, London (ACII) 1990 and the Chartered Insurance Institute of Nigeria (ACIIN) 1991.  He received a Masters Degree in Business Administration from the University of Nigeria, Nsukka in 2000.
Mr. Smart is a seasoned Underwriter and Marketer. He started his Insurance career with the firm of Everyman Insurance Brokers, Abuja in 1987. The management of the company later discovered the abundance of talent in him and was recommended to head the Abuja branch of the firm but he left for Nigerian-French Insurance Company Limited in 1989 in order to widen his experience. While there, he served the company in various capacities and rose to the position of Head of Marine Unit before leaving for Perpetual Assurance Company Limited as one of the pioneer management staff in 1991. He became the Assistant General Manager (OPERATIONS) of the company before leaving to team up with Vigilant Insurance Company Limited as the General Manager/Chief Executive in 1995 and was later confirmed Managing Director of the company in 1997. With the successful completion of the recapitalization exercise in 2007, he was appointed the Managing Director/Chief Executive Officer of the new NEM Insurance Plc, a position he held until April, 2009
Mr. Smart is currently the Group Managing Director/Chief Executive Officer of the Group, following his increased responsibilities and the company's expansion into the West African Sub-region with the successful registration of NEM Insurance Company (Ghana) Ltd, a subsidiary of the Group in May, 2009. He has attended many top professional courses in Insurance and Management. More
Kevin A. Sabet, Ph.D
Dr. Sabet is an Assistant Professor Adjunct/ Yale School of Medicine, Institution for Social and Policy Studies. He is an author, consultant, and former advisor to three U.S. presidential administrations. Dr. Sabet has researched and implemented drug policy for more than 20 years. In 2011 he stepped down as senior advisor in President Obama's drug policy office, having been the only drug policy staffer to have ever served as a political appointee in a Democrat and Republican administration. He has been featured in virtually every major media publication and news channel on the subject of drug policy and in 2013 published his first book, Reefer Sanity: Seven Great Myths About Marijuana (Beaufort). He is the co-editor of Marijuana and Contemporary Health Issues, published by Oxford University Press, and dozens of publications.
Dr. Sabet is the co-founder, with former Congressman Patrick J. Kennedy, and President of SAM (Smart Approaches to Marijuana), the only United States national organization with a staff in Washington DC working exclusively on smart marijuana policy issues. He is also the Director of the Drug Policy Institute at the University of Florida, and the author of numerous monographs and peer-reviewed journal articles. He has a doctorate from Oxford University and a B.A. from the University of California, Berkeley.
Bola Ola, Ph.D
Bola Ola is a Professor (Ass.) in the Department of Behavioral Medicine, Lagos State University and a honorary Consultant Psychiatrist in the affiliated teaching hospital. He is a Fellow of International Society of Affective Disorders and Japanese Society of Psychiatry and Neurology. He is a member of the International Society of Addiction Medicine and has received several awards and honors in relation to his works especially in substance abuse such as Certificate of Merit: National Drug Law Enforcement Agency, in 2000; and NIDA-ISAM Fellowship Grant Award in Oslo, Norway, 2011. He is a facilitator of Strengthening Family Program (Ages 11-14). He is an Ambassador of Community Anti-Drug Coalitions of America in Nigeria since 2014 and an African Regional Representative for International Program in Addiction Sciences since 2015.
Dr. Ola's research interest is focused on mental health needs of vulnerable population in Nigeria i.e. children and adolescents (especially students), women and those with chronic medical conditions such as addiction, HIV, sickle cell disease, asthma, diabetes, and epilepsy. In these areas, he has over 80 peer-reviewed publications in local and international journals (50 listed on PubMed), a chapter in book, one encyclopedic entry and 22 published refereed conference abstracts. These research outputs have yielded Google Scholar statistics: 2,106 citations, 23 h-Index, and i10-index of 33 as well as ResearchGate Score of 33.13 which is higher than score of 90% of ResearchGate members. This makes Dr. Ola one of the most cited psychiatrists in Nigeria and in Africa.
Dr. Ola completed his undergraduate training in 1997 from Obafemi Awolowo University, Ile-Ife, Nigeria and received fellowships in Psychiatry from Faculties of Psychiatry, National Postgraduate Medical College of Nigeria and West African College of Physicians in 2007. He completed an International Masters in Mental Health Policy and Services with Distinction from New University of Lisbon, Portugal in 2013, after a Fulbright scholarship for Hubert Humphrey Fellowship in 2012. In 2014, he also completed an International Masters in Addiction Sciences with Distinction from Virginia Commonwealth University in the US and in 2016, his PhD in Applied Social Sciences with Faculty Recommendation in De Montfort University in the UK. Dr. Ola has Advanced Certificate in Rational Emotive Behavior Therapy/CBT from Albert Ellis Institute in USA and is a Facilitator of Strengthening Families Program from Iowa State University USA; a certificate in Behavioral Activation Therapy from University of Oxford; a certificate in Leadership and Management in Health from University of Washington and a certificate in Quality Management System.
Karen G. Chartier, Ph.D, MSW
Dr. Chartier is an Associate Professor at Virginia Commonwealth University (VCU) in Richmond, Virginia USA. She received her postdoctoral and doctoral training at the University of Connecticut. She was a Postdoctoral Fellow at the University of Connecticut School of Medicine's Alcohol Research Center in the Department of Psychiatry. She received her Ph.D. and M.S.W. from the University of Connecticut School of Social Work and a B.A. in psychology from Clark University.
Dr. Chartier's interests focus on two primary lines of research. She, first, seeks to characterize racial/ethnic group patterns and disparities for alcohol consumption and other substance use behaviors, while her second line of research seeks to detail the key associated factors. This work applies a multilevel conceptual framework that examines factors for alcohol use related problems from genetic variants—including those associated with alcohol metabolism—and a family history of alcoholism to socioeconomic conditions and cultural influences. As an extension of this research, Dr. Chartier is interested in developing culturally appropriate strategies for encouraging diverse racial/ethnic group participation in genetic research.
Before VCU, Dr. Chartier worked at the University of Texas School of Public Health, Dallas Regional Campus where she was on the research faculty and was also affiliated with the Texas Node of the National Institute on Drug Abuse's Clinical Trials Network at the University of Texas Southwestern Medical Center at Dallas. She previously worked as a community organizer and then a project manager on community studies that examined culturally relevant substance abuse treatment and prevention programs for African Americans and Latinos.
Dr. Chartier has many research publications to her credit with different honors in recognition of excellence. For more information: https://socialwork.vcu.edu/about/our-team/karen-g-chartier-phd.html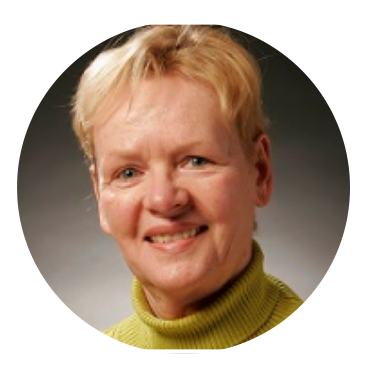 Nita Bryant, Ph.D
Dr. Nita Bryant received a Ph.D. in Sociology in 1998 from the University of Virginia (USA) and taught sociology to undergraduate and graduate students at Virginia Commonwealth University (VCU) for many years before taking a position with Virginia Commonwealth University Libraries. Dr. Bryant, who recently retired, is a Behavioral and Social Sciences Research Librarian with expertise in substance abuse and addiction studies.
Since 2011, she has worked with 8 cohorts of NIDA International Hubert H. Humphrey Hubert Drug Abuse Research Fellows, introducing them to and helping them navigate evidence-based resources available through the libraries research databases. To support their continuing educational and research needs after leaving the university and losing library privileges, she created (and continues to maintain) the Drugs and Alcohol Open Access Research Guide. Available to anyone with an internet connection, this portal provides free access to available peer-reviewed literature and other authoritative sources for training, policy, prevention, and treatment of substance use disorders.
Dr. Bryant has also worked with an international program in addiction studies that is offered jointly by VCU and universities in the UK, and Australia. Among the students are physicians, government workers, policy advocates, nurses, substance abuse clinicians, health care administrators, social workers and researchers from six continents. Dr. Bryant and medical librarian John Cyrus were co-PIs on a Global Impact Award from the VCU Global Education Office to collaborate with librarians and faculty at each university to fill two notable gaps. The first: the need for a digital infrastructure to facilitate sharing the vast international library resources afforded by this joint degree program. The second: the need to identify 'information competencies' specific to addiction studies and integrate them into curricula and coursework. The competencies include understanding the geographic scope, types, and quality of published and unpublished information and data available to answer addiction-specific questions; the knowledge/ skills to search for, access, evaluate, synthesize, and apply the best available evidence to inform prevention, treatment, policy, and research in the addictions field. These efforts highlight the importance of libraries as strategic partners in addiction studies programs and serve as model of international collaboration among stakeholders.
Dr. Bryant has been a guest speaker at the NIDA International Forum, presented at NIDA International conferences, at the ICUDDR conference in Prague, and published a textbook chapter on navigating access to scientific literature and gray literature that distills the science into practical information. She is a member of ISSUP, and SALIS, an international organization of substance abuse and information specialists.
Dr. Bryant remains active in the development and integration of addiction-specific information competencies into curricula, and encourages strategic collaborations between major research university libraries, substance abuse researchers, government agencies, and public health stakeholders worldwide.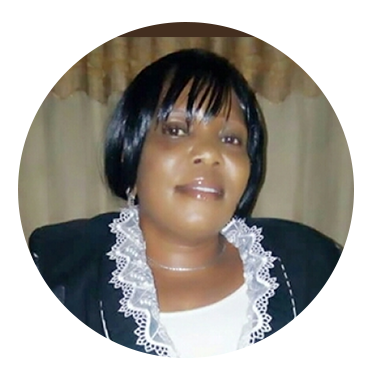 Chioma Eze
Chioma Eze serves as the Lead Consultant at Vejez Consult Limited – a management consulting firm she founded in 2009. The firm provides companies with management solutions that drive excellence and transformational productivity. In her consulting firm, among other initiatives, Chioma set up a special initiative to educate and encourage the efforts of small and medium scale entrepreneurs in Nigeria's higher institutions. To this, she kicked started Student CEOs Meet-Up. With this event, she has attracted numerous student business owners to educate them on financial management, growth mechanism and customer value preposition.
Chioma is an alumnus of University of Port Harcourt, Rivers State, Nigeria from where she received a bachelor's degree in French, and a Master's degree in Human Resources and Personnel Management from Lagos State University, Lagos State, Nigeria. She also received a postgraduate diploma in Theology from The Redeemed Christian Bible College, Nigeria. Presently, Chioma is undergoing a postgraduate diploma course in education at the National Open University of Nigeria.
Chioma is intelligent, energetic, charismatic, hardworking, optimistic and passionate about her beliefs. In the last few years, she has been dedicated to building an excellent career as a Senior Agency Manager in a leading insurance firm in Nigeria. This has earned her an award as best agency manager in the organization. She has also gained a wealth of experience in human capital management. In her passionate drive for excellence and human capital development, Chioma has attended many trainings and workshops both local and international.
Chioma is a voracious reader and has since authored two books: Leader or Boss? and Discovering a Better Place. Both books have been distributed to readers around the world. She is presently working on her third and fourth books.
Chioma is a Pastor with The Redeemed Christian Church of God in Nigeria, and is married to a legal icon. They are blessed with the heritage of God.
Dr. Weniyu A. Alli
Dr. Alli is a certified medical professional with 13 years experience in medical practice and taking on supervisory roles in delivering of excellence in medical care. He received his MBBS degree from university of Ibadan, Oyo state, Nigeria in 2005. He has developed his career path by doing approximately 4 years residency training in pediatrics. In the course of his practice, he has developed surgical skills, proficient in ultrasonagraphy, emergency medicines, neonatal resuscitation and seminar presentations.
He is presently the medical team head in Solid Rock Hospital, Lagos, Nigeria a role he had taken on in the last five years. He has helped in the establishment of medical outfits such as Raymond and Eunice memorial hospital in Akute, Ogun state, Nigeria which is today rapidly growing. He is presently the acting medical director for this hospital. He has also done volunteering work for NGOs and government establishment.
Dr. Alli is a member of the Nigerian medical and dental council, a child right advocate group, volunteer doctors for orphanages and a trainer of trainees for neonatal emergencies. His mission statement is to provide affordable and efficient healthcare in a conducive atmosphere with a view to helping every member of the community he serve to enjoy a better and healthier life. He has developed very good interpersonal skills which has helped him to successfully enhance team morale. His professionalism along with his pragmatic approach to work has been the key to his success in medical practice. He is looking forward to taking up mores challenges on issues relating to mental health and substance use disorders.
Professor Helen Okhiaofe Osinowo
Prof. Osinowo is a Professor of Clinical, Health and Forensic Psychology/Criminology in the Department of Psychology, University of Ibadan. She completed her primary school education at St. William Catholic School, Ilorin from 1956 to 1963 and her secondary school education at the Notre Dame Girls' Secondary School, Oro, Kwara State in 1968. She started the Higher School Certificate Course in Physics, Chemistry and Zoology at the prestigious Queen Elizabeth School, Ilorin and later enrolled for nursing education and graduated as a Registered Nurse (RN) from the School of Nursing, University College Hospital, from January 1970 to August 1973 and was awarded the Nightingale Silver Medal as the best in her class. Professor Osinowo attended the School of Midwifery, Wesley Guild Hospital, Ilesha where she obtained the Registered Midwife (RM, Nigeria) Certificate in September 1974 and received first prize for her graduating set.
Prof. Helen Osinowo worked as a staff nurse at The Hairmyres Hospital, East Kilbride near Glasgow, Scotland. She attended Glasgow Caledonian University from September 1975 – June 1976 formerly known as the Glasgow College of Technology, and moved to London to complete her studies at the University of Westminster, London, (September 1976 – June 1978) where she obtained B.A. Hons. (Social Sciences) degree from the University of Westminster, London, in June, 1978.  She undertook the one-year mandatory service in the National Youth Service Corps (NYSC) Scheme at the Ministry of Justice and Agodi Prison, Ibadan. Nigerian Prison Service Headquarters, Secretariat and Agodi Prison, Ibadan between 1979 and 1982. She was engaged as a graduate teacher with the Missionary of Education (United Missionary College) Teacher Training, Mount Olivet Grammar School and Polytechnic High School respectively in Ibadan. She obtained her M.Sc. degree, from the Department of Sociology specializing in Criminology in 1981 and M.Sc. Psychology (Clinical Psychology) degree from the Department of Psychology, University of Ibadan, in December 1983.  Prof. Osinowo was appointed as an Assistant Lecturer in Psychology in April 1983. She underwent further clinical psychology training at the World Health Organization (WHO) Neuro-Psychiatric Hospital, Aro, Abeokuta collaborating center in 1985.
In pursuit of higher laurels, Professor Osinowo undertook Substance Abuse/alcohol course organized by the British Council at the Institute of Psychiatry in April 1987. Later in the same year as a Staff Development Fund Awardee in the Faculty of the Social Sciences, University of Ibadan, she was admitted to the Institute of Psychiatry, Psychology Section, University of London, UK during the 1986/1987 session for one year pre-doctoral training in Clinical and Forensic, Mental Health, Disability and child/Adolescent & Adult Mental Health/Hearing including Sex therapy under Prof. Gísli Hannes Guðjónsson, PhD, LLB, CBE, Prof. William Yule, Ms Maria Callias and Vicky Rippare and Dr. Pat. She was awarded Ph.D. in Psychology (Clinical Psychology) in August 1990. Between 2005 and 2006 she went for further training in Clinical Forensic Mental Health and Learning Disability at the Care Principles Learning Disability Forensic Mental Health Hospital, Market Weighton, near Hull. She worked as a locum Forensic Psychologist at the Hatterto Centre, a medium secure unit and Worcester wards a low secure rehabilitation unit. St. Georges Hospital, Stafford, and Shelton Hospital, Shrewsbury, (South Staffordshire Trust National Health Service) in the Midlands, United Kingdom under the Director of forensic mental health, directorate, Ms. Sue Havers. Prof. Osinowo has to date successfully supervised and graduated 25 Ph.Ds; and two M.Phil. students, and 20 LCS students and over 100 MSc and 200 B.Sc. students. Four of her former students are now in the professorial grade in universities where they lecture. Their Ph.D theses focused on Clinical, Forensic or Health Psychology. Prof. Osinowo has over 90 publications including chapters in several books and technical reports. Her interests are in Clinical-health Clinical Forensic psychology.
On October 1st, 2004, she was promoted from the post of Senior Lecturer to the grade of Professor of Clinical Psychology, the first in the Faculty of the Social Sciences and became the first female Professor of Clinical Psychology in the University of Ibadan.
S/No.
POSITION HELD
DATE
1.
Acting Head of Department of Psychology
1st of June 2001 to 31st of May 2003
2.

Head of Department of Psychology, UI

1st June 2009 to 31st of July, 2013)
3.
Member of Senate, University of Ibadan
2001 to 2003; 2004 till Date
4.
Member of Postgraduate Board, University of Ibadan
2009 – 2013
5.
Member of UI Students' Help Center
2002 till Date
6.
Member of UI Student Disciplinary Committee
2001 – 2003, 2009 – 2013
7.
Coordinator of Postgraduate Programmes, Center for Peace and Conflict Studies, University of Ibadan
2001 to 2003
8.
Co-ordinator of Undergraduate Programme
1985/86 session
9.
Co-ordinator of Departmental Postgraduate Seminars
1988-1990; 1993-1997
10.

Departmental Coordinator of Postgraduate academic

programme

1993-1998
11.
Departmental Director of Postgraduate academic Programme (During this period, I designed the curriculum for the professional M.Sc. in Legal Criminological and Security Psychology.  The program was approved by Senate in July, 2001
1998-1999
12.
Clinical Psychology Unit Head
2003 & 2008 – 2009/2013 to date
13.

Member of the Faculty of the Social Sciences Planning

Committee

1987-1989
14.

Member of the Editorial Advisory Board of the Ibadan

Journal of the Social Sciences

1995 to 2000
15.
Member of the Finance Committee of the Faculty of the Social Sciences
1997 to date
16.

Member of the Finance Committee of the Postgraduate

School

September 2001 to date
17.
Representative of the Faculty of the Social Sciences on the Faculty Board of the Faculty of Basic Medical Sciences, College of Medicine, University of Ibadan, Nigeria
1997 to 1998
18.

Representative of the Faculty of the Social Sciences on

the Careers Board of the University of Ibadan,

1985-1986
19.
Chairman of the Departmental Capital Projects Committee, Department of Psychology, University of Ibadan
1997 to May 2001
20.
Faculty Member Appointment and Promotion Committee
(2000 – to 2003) & 2008 to date
21.
Departmental Member of the Appointment and Promotion Committee
1997 to date
22.
National Trainer Universal Prevention Curriculum for Substance Use Disorders (UPC), Nigeria
2019 to date
23.
Member, Advisory Board Global Initiative on Substance Abuse (GISA)
2019 to date
With regard to membership of Learned Societies, Prof. Osinowo is a member of the following professional bodies – Nigerian Psychological Association (NPA), Chartered Member of British Psychological Society, Nigerian Society for the Study of Pain, the Network Psychological Studies of Women, Society for Psycho-Oncology, Nigeria, Nigerian Association of Clinical Psychologists (NACP) and the International Society of Substance Use Prevention and Treatment Professionals (ISSUP). She is the immediate past Vice President of the (NACP) and currently the national president of the Association. She has served as a Fellow of Women and Documentation centre (WORDOC), She is an affiliate member, International Federation for Psychotherapy. She is Fellow of the following bodies: Nigerian Association of Clinical Psychologist, the Nigerian Psychological Association, the Institute of Policy Management Development and Centre for Peace and Conflict. In 2006, she became a UK Chartered Psychologist.
She was the Acting Head of Department of Psychology (June 2001 – 2003) and was appointed Head of Department of Psychology, U.I. (June 2009 to July, 2013). She has served as an external examiner to University of Legon, Ghana, Benue State University, University of Lagos, Jos, Obafemi Awolowo University, North Western University, Mafeek Campus South Africa, Redeemer University and Nasarawa State University. Lady (Professor) Osinowo is a Member of the Order of the Knights of Saint Mulumba in the Catholic Church. She is married to Sir (Professor) Olu Osinowo (Cardiothoracic Surgeon) and they are blessed with wonderful children.
We would love to be of help to you.
Please leave us a message.
We provide solutions to substance abuse through life skills training to prevent the initiation of substance use, help users to abstain and or live a quality life.
Office Address
No.17, Ayodele Fanoiki street, Adjacent Magodo Police Post, Magodo Estate Phase 1,Isheri, Lagos State, Nigeria.
Phone Numbers
+2347053486054
+2347039042687